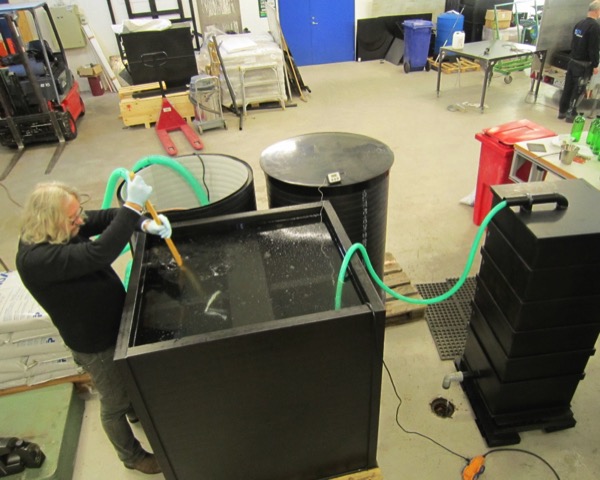 PKRC in cooperation with Monica Odlare Research and Consulting (MORC) has carried out a full scale test of AXON Miljöteknik AB's peat filters. The test aimed to establish the filter's ability to remove oil and diesel from contaminated water. The test was carried out at AXON Miljöteknik AB's facilities in Sala, Sweden. The results were satisfactory, showing that the filters removed 99,99% of both oil and diesel from water with a concentration of as much as 1% of the pollutant, which is well below the legal threshold of 50mg/l for class II oil separators.
The positive outcome of the test resulted in AXON Miljöteknik AB's peat filter being certified by SP Technical Research Institute of Sweden.
For more information about the test, please consult AXON Miljöteknik AB's web site.