PKRC has been appointed to conduct a desk study on "Ecology and land use" as part of a Social Ecological Impact Assessment (SEIA) for the CuveWaters project.
The study addresses a range of questions related to the ecological and land use impacts that the different technologies introduced by the CuveWaters project have. The technologies range from roof top rainwater harvesting, ground catchments for collection of rainwater (rainwater harvesting) from roof tops and ground catchment, sub-surface water storage (storage of river water in sub-surface tanks), desalination plants providing potable water to remote rural communities, and sanitation and water re-use facilities.
Recently a field visit was made to the rainwater harvesting site and the selected sub-surface water storage site (where construction will start soon). The pictures below show some of the installations that were inspected.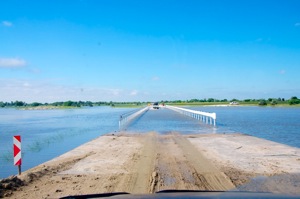 It has rained a lot and the oshanas are all flowing. Some roads have been washed away

Out in the bush it is even more challenging to find your way through the rivers.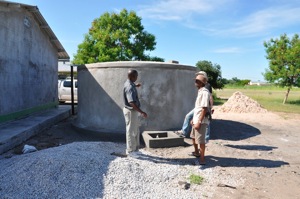 Roof top rainwater harvesting at a school in Okatana, central-northern Namibia.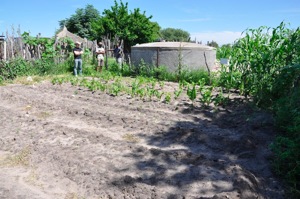 Water collected from roof tops used for irrigation of crop field in Epyeshona, central-northern Namibia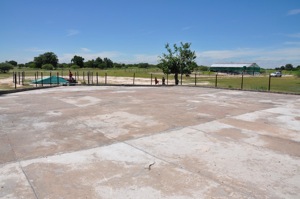 Groundwater catchment, storage tank, and greenhouse with drip irrigation in the far background, Epyeshona, central-northern Namibia.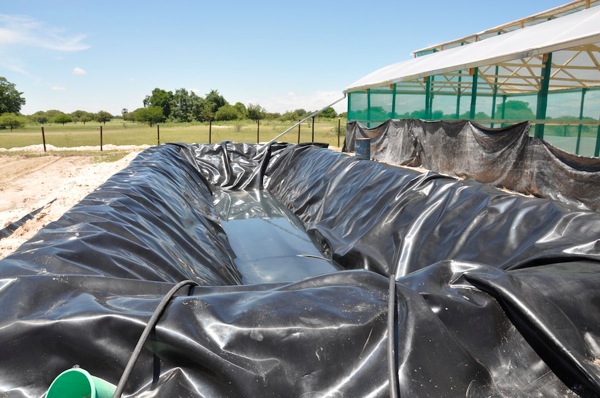 Green house with roof top rainwater harvesting in Epyeshona, central-northern Namibia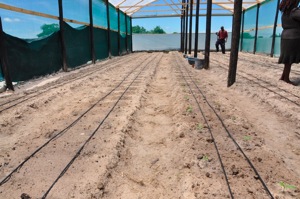 Drip irrigation system in the greenhouse in Epyeshona, central-northern Namibia